An Update From Senator Dianne Feinstein
June 15, 2017
INVESTIGATING DONALD TRUMP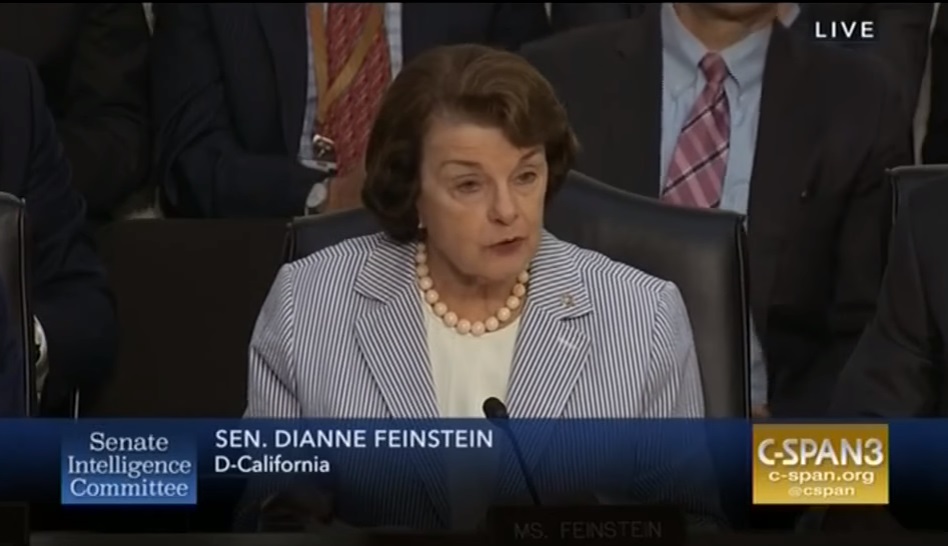 Testimony of former FBI Director James Comey (June 8, 2017)
"I know that you're a man of strength and integrity. I really regret the situation that we all find ourselves in. I just want to say that let me begin with one overarching question. Why do you believe you were fired?" To watch Senator Feinstein question James Comey, CLICK HERE.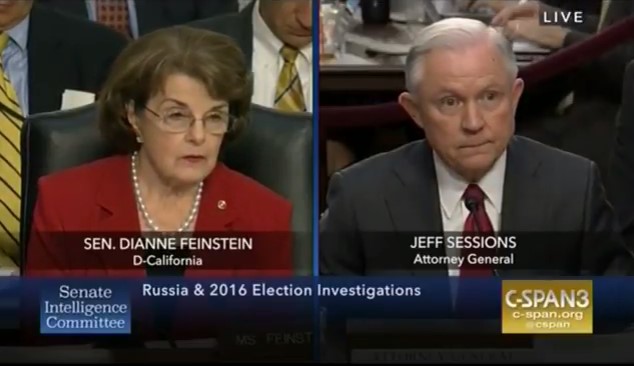 Testimony of Attorney General Jeff Sessions (June 13, 2017)
Senator Feinstein asked Attorney General Jeff Sessions about communications he had with President Trump. He refused to answer. To watch the exchange, CLICK HERE.

Feinstein to Judiciary Committee: Investigate Obstruction of Justice (June 9, 2017)
"It is my strong recommendation that the Judiciary Committee investigate all issues that raise a question of obstruction of justice." To read the press release, CLICK HERE.

Judiciary Committee Demands Comey Memos (June 8, 2017)
"Mr. Comey's memoranda are relevant to the Judiciary Committee's ongoing investigative efforts. Mr. Comey himself has encouraged you to release them. Accordingly, we ask that you provide the Committee copies of all memoranda you received from Mr. Comey." To read the letter, CLICK HERE.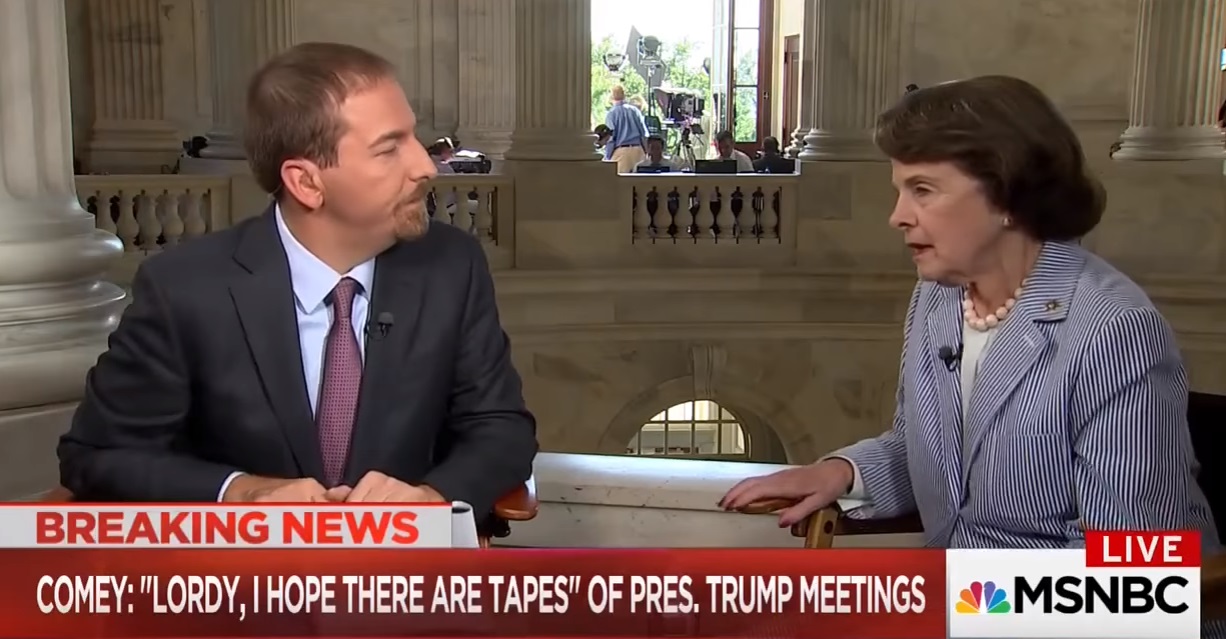 Feinstein on Meet the Press Daily (June 8, 2017)

"If this new nominee is not going to show a semblance of independence from the Oval Office, I won't vote for him. Because we're not going to have a situation where by the president controls the Justice Department." To watch the full interview, CLICK HERE.
PROTECTING CALIFORNIA'S DESERT
Trump Nominee Should Recuse Himself from Cadiz Water Project (June 6, 2017)
"Given the fact that your current firm, Brownstein Hyatt Farber Schreck, LLP, is contracted to lobby on behalf of Cadiz, Inc., I remain deeply concerned about any potential conflict of interest should you serve as Deputy Secretary of the Department of the Interior—the agency responsible for oversight of the federal lands related to the Cadiz proposal." To read the press release, CLICK HERE.
Feinstein to Zinke: Don't Let Cadiz Destroy Pristine Desert (May 24, 2017)
"If Cadiz is successful in building its project, a major aquifer that sustains life in California's Mojave Desert will be destroyed. This would be a terrible legacy for this administration to allow the destruction of all that we've done to preserve this amazing desert for posterity." To read the press release, CLICK HERE.
"Water extraction project would be destructive to California's Mojave Desert" (May 24, 2017)
By Dianne Feinstein, Sacramento Bee
"Cadiz is the biggest threat facing our magnificent desert. We cannot let this company use the Trump administration and powerful Washington insiders to rob us of our public lands." To read the full op-ed, CLICK HERE.
KEY STATEMENTS
President's Decision to Leave Paris Climate Agreement Weakens Our Nation (June 1, 2017)
"President Trump has weakened our nation by withdrawing from the Paris climate agreement. His decision to abandon our commitment and isolate our country will have consequences that reverberate for generations." To read the press release, CLICK HERE.
Feinstein on Approval of Caltrain Electrification Project Grant (May 22, 2017)
"This is exactly the type of infrastructure investment our country needs. Caltrain's project is now ready to put 10,000 people to work across the country and bring to fruition a badly needed transportation improvement that enjoys nearly unanimous support throughout the Bay Area. This is a win for everyone involved." To read the press release, CLICK HERE.
NEW LEGISLATION
Feinstein Bill Supports Research into Medical Benefits of Cannabidiol and Marijuana (May 25, 2017)
"Cumbersome research regulations have made it difficult to conduct research on the potential medical benefits of marijuana. I strongly believe such research is necessary, especially for cannabidiol, a non-psychoactive component of marijuana." To read the press release, CLICK HERE.
Feinstein Bill Would Keep Guns from Those with Severe Mental Illness (May 24, 2017)
"Families have little recourse if they want to ensure their loved ones do not get their hands on guns that could be used to kill themselves or others. Our bill would help states establish a court process to allow that to happen. Senator Boxer first introduced this bill, and I'm proud to carry her work forward." To read the press release, CLICK HERE.
CONSTITUENT OUTREACH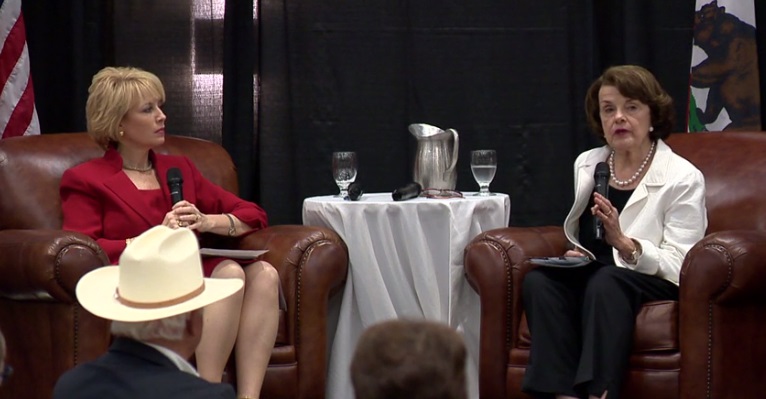 Feinstein Town Hall in Fresno (June 1, 2017)
Senator Feinstein joined former Fresno Mayor Ashley Swearengin to talk about a number of issues important to the Central Valley including anti-drought measures, protecting farmworkers and safeguarding access to health care. To watch the town hall, CLICK HERE.
KEEPING INFORMED
You can find more press releases, commentary and information on issues at feinstein.senate.gov. And please visit YouTube, Facebook and Twitter for more ways to stay informed.
You can unsubscribe from this newsletter .
###