How May We Help You?
I truly appreciate the opportunity to hear from West Virginians. As your U.S. Senator, I am proud to be your voice with government agencies during your time of need. My goal is to provide top-notch customer service for every West Virginian who contacts me, or who may need help. I have a team of caseworkers in each of my four offices to help you with matters of concern. While I have no direct jurisdiction in the administrative matters of any federal, state, or local agency, I welcome the opportunity to assist you with whatever problem you may be experiencing and ask that full consideration be given to your case.
Recently my office was able to help Ronnie Sanford from Morgantown, West Virginia. Ronnie was diagnosed with Heart and Kidney Failure and spent 11 weeks in the hospital waiting for a transplant that never came. In May, he lost his WV Medicaid and was removed from the transplant list because he would not have funds nor the insurance to pay for the post-transplant medications. Gerrie Greene, caseworker in my Washington DC office, successfully worked with the Tiger Catastophic Commission Fund as well as Medicare Part D to get him reinstated on the transplant list. If you need help with health insurance or know of someone in need of assistance with the VA, Social Security, Black Lung benefits, or recognition, please let me know.
Click here to request assistance from a caseworker, or contact one of my offices listed at the bottom of this page.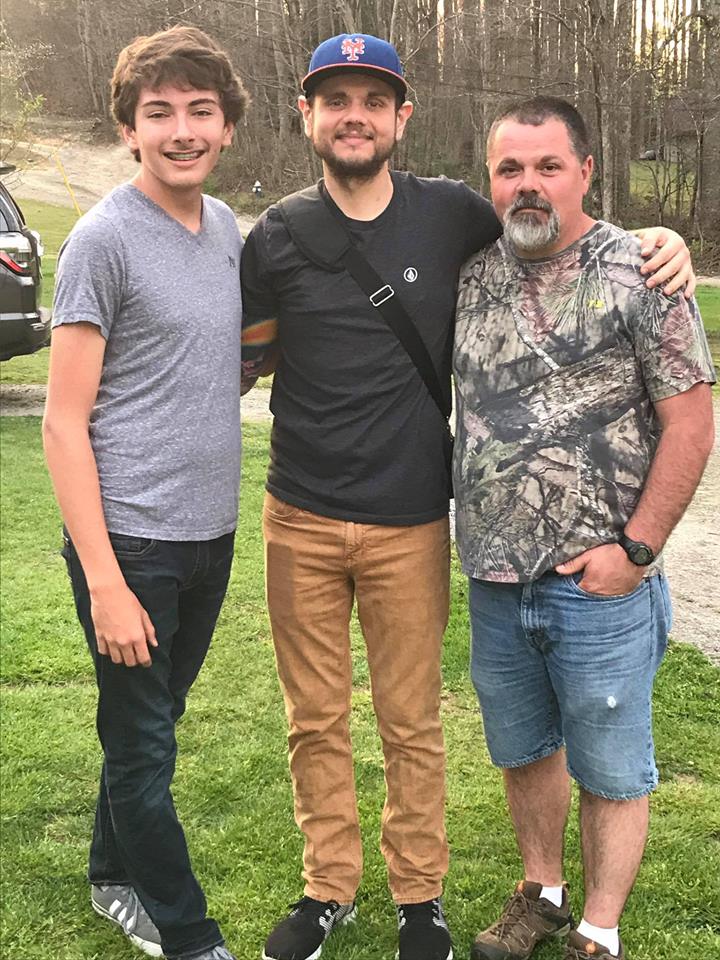 Ronnie Sanford (center) contacted Senator Manchin's office for assistance. Also pictured is his youngest brother, Gavin (left) and his father, Donald (right).