My Year in Review
View online here.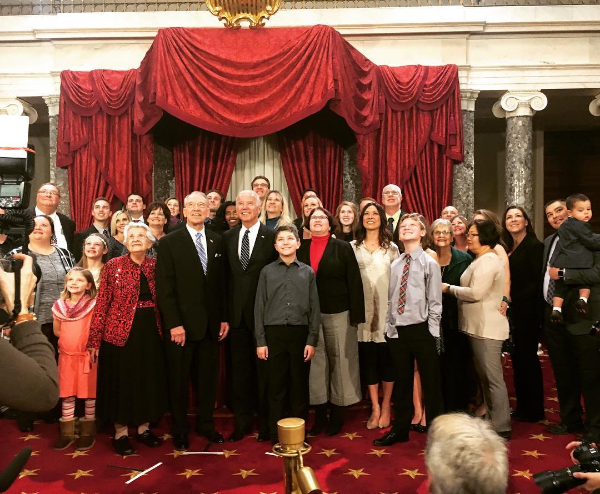 I was sworn in for my seventh term as Iowa's U.S. senator by then-Vice President Joe Biden on January 3, 2017.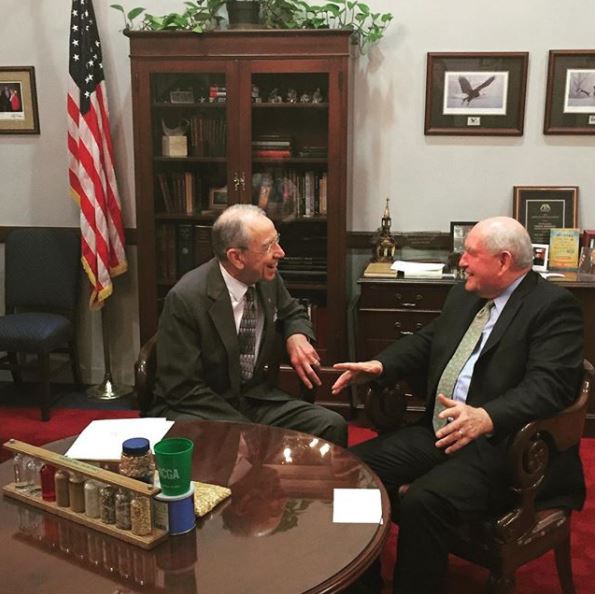 I met with former Georgia Governor, USDA Secretary nominee Sonny Perdue, on February 8, 2017, to discuss the importance of family farms and Midwestern agriculture.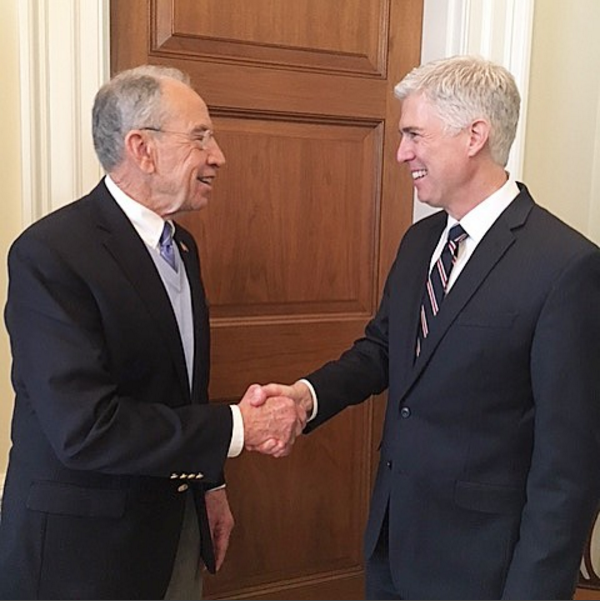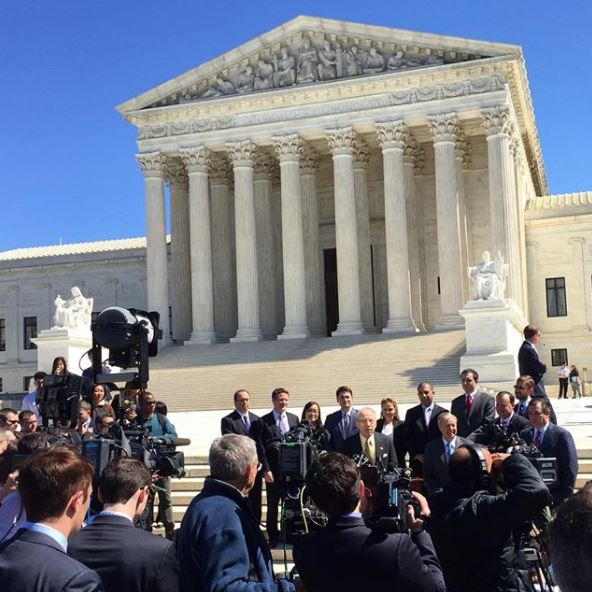 As chairman of the Senate Judiciary Committee, I led the confirmation process for Justice Neil Gorsuch, who was sworn in by President Trump on April 10, 2017.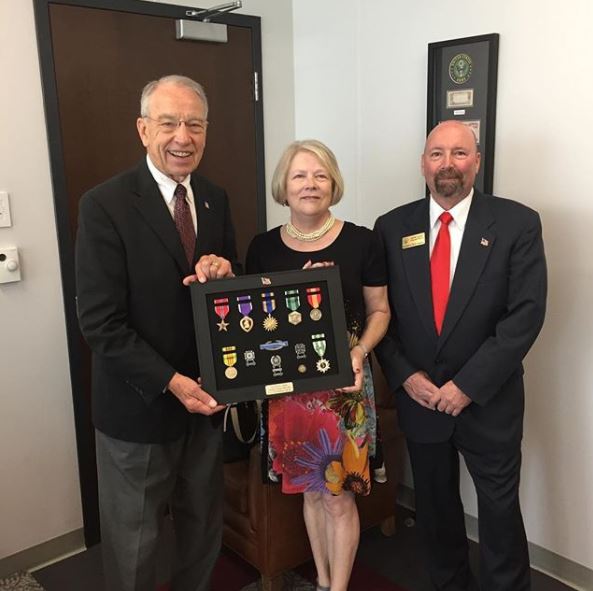 Staff members in my Iowa offices help intervene with federal agencies on behalf of Iowans. On June 23, 2017, I presented Susan Dudley with her late husband's military medals.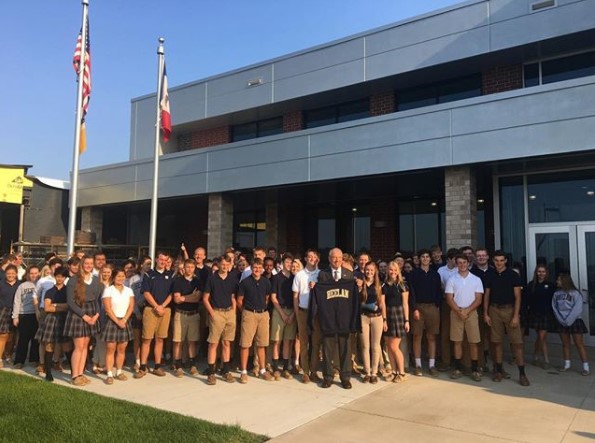 I completed my 37th annual #99CountyMeetings, held in each of Iowa's 99 counties every year. I began my 2017 meetings in Grundy County in January and finished in Boone County in October. I visited Heelan High School in Woodbury County to hold a question-and-answer session on August 31, 2017.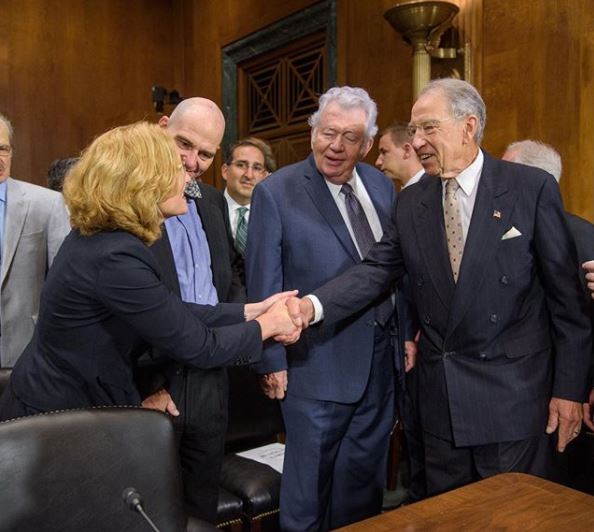 I greeted Iowan Joan Larsen during her confirmation hearing to be a circuit court judge on September 7, 2017. Under my leadership as chairman of the Senate Judiciary Committee, the U.S. Senate confirmed a record-breaking 12 circuit court judges, the most in the first year of a presidency since the creation of the courts in 1891.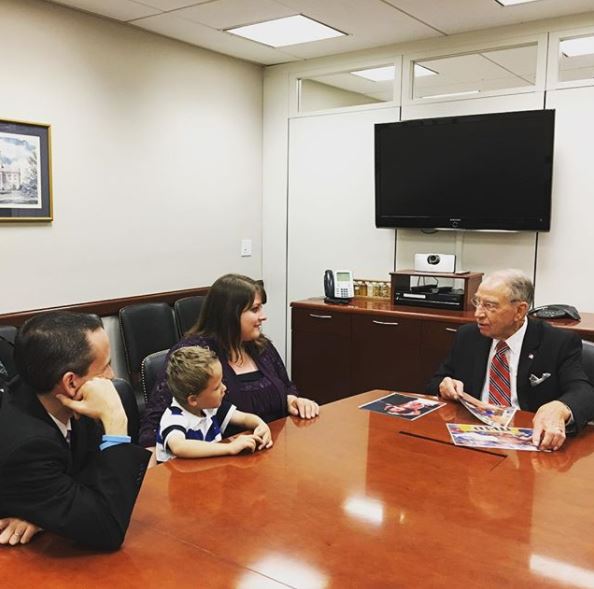 When the Senate is in session, I set aside at least eight 15-minute meetings every Monday through Thursday to meet with Iowans in Washington, D.C. This year, I held meetings with more than 950 groups of Iowans visiting the nation's capital, including the Pickering family from Newton on September 26, 2017.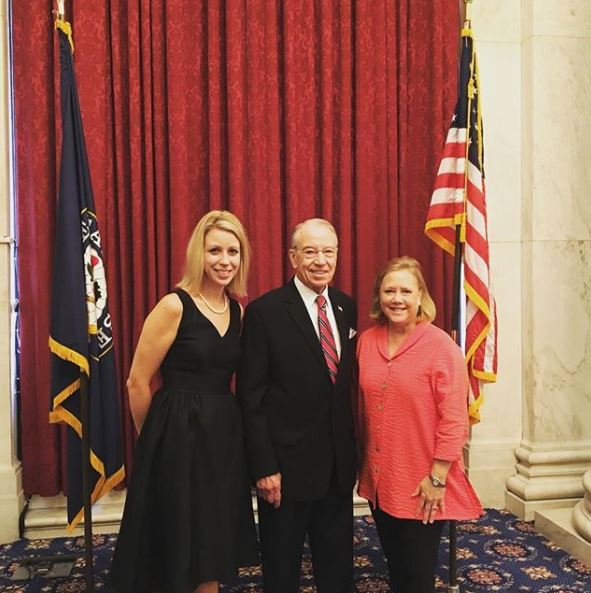 As chairman and co-founder of the Senate Caucus on Foster Youth, I work to improve the lives of those in foster care through legislation and advocacy. I attended the Angels in Adoption program hosted by the Congressional Coalition on Adoption Institute on September 26, 2017.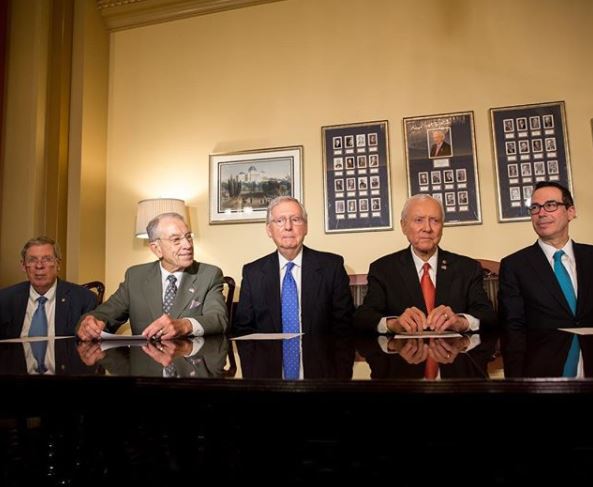 Congress passed historic tax relief for Americans on December 20, 2017. I am a senior member and former chairman of the Senate Finance Committee. I met, on November 9, 2017, with Senate Majority Leader Mitch McConnell, Senate Finance Committee Chairman Orrin Hatch, Treasury Secretary Steve Mnunchin and White House Economic Advisor Gary Cohn.