"Custodians of Hope"
This weekend, I had the honor of joining fellow Hoosiers to celebrate the life and legacy of Dr. Martin Luther King Jr. He encouraged us to be "custodians of hope" to ensure a fair playing field for everyone. His legacy reminds us that together we can change lives and make a lasting impact in our communities. At the Indiana Civil Rights Commission's celebration of Dr. King and the Indiana Minority Business Magazine's Champions of Diversity Awards, Hoosiers upholding Dr. King's legacy received recognition for their work.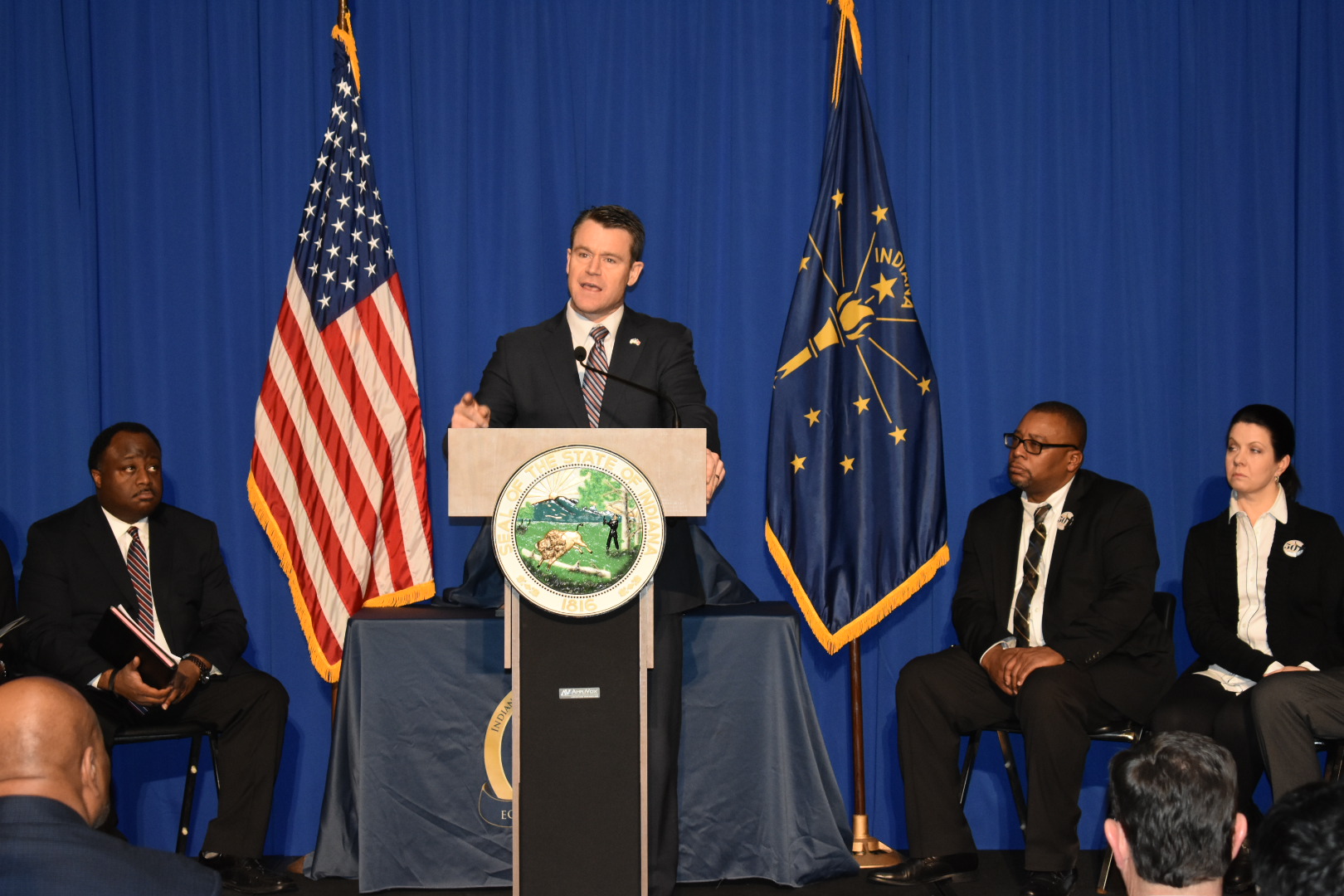 Making Headway in "World's Worst Humanitarian Crisis"
I'm very glad that the four U.S.-funded World Food Programme Cranes have finally arrived at Yemen's Hodeidah port. The four cranes will significantly increase the capacity of the most important port to deliver food to the world's largest humanitarian crisis where eight million people are on the verge of starvation. They will help save many lives.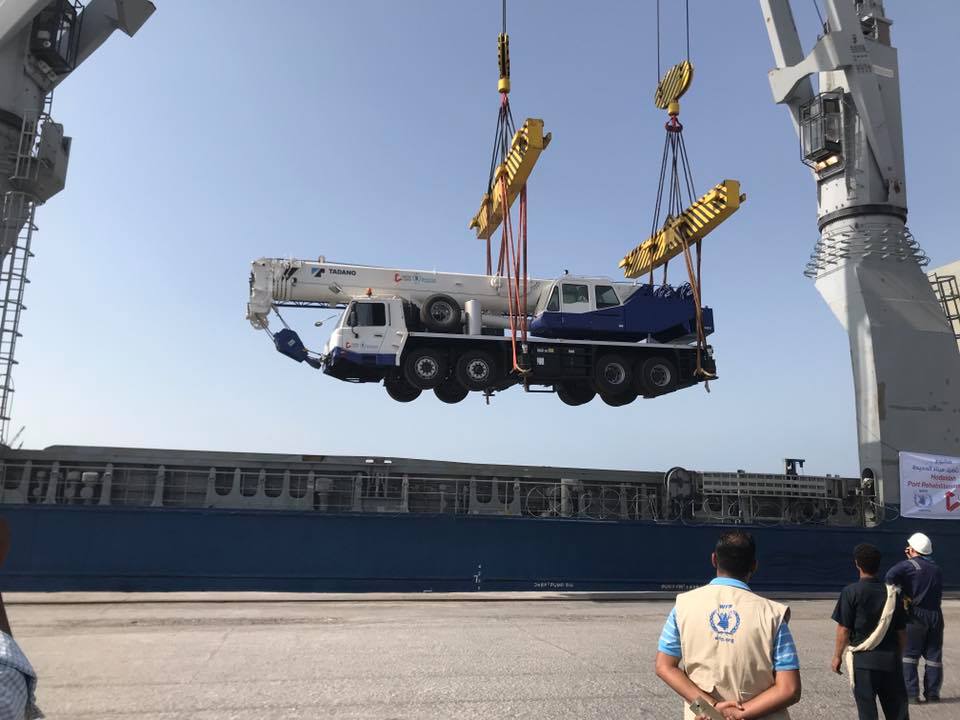 This announcement follows a top U.S. Department of State official confirming that our efforts to address impediments to humanitarian aid in Yemen have been successful during last week's Senate Foreign Relations CMTE hearing.
Last week, the Weekly Standard also highlighted my efforts to bring an end to man-made impediments to the delivery of humanitarian aid in Yemen. See why Yemen is the 'world's worst humanitarian crisis' and how I have tried to help, here.
Hoosier Nominated to Relieve Judicial Emergency
On Wednesday, I introduced fellow Hoosier Jim Sweeney, nominee for United States District Judge for the Southern District of Indiana, at his confirmation hearing before the Senate Judiciary Committee. The court in the Southern District of Indiana is currently in a state of judicial emergency – carrying one of the highest caseloads in the country. I'm hopeful the Senate will move quickly to confirm Jim so that he can get to work helping the district tackle its caseload. Click the image below to watch my introduction.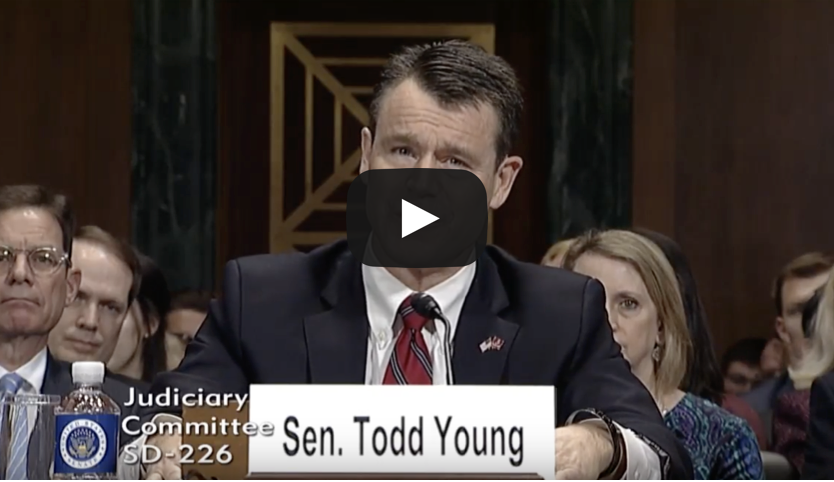 B
ig News for Law Enforcement
I'm proud to report President Trump has signed my bipartisan Law Enforcement Mental Health and Wellness Act into law. Our law enforcement officers put their lives at risk every day in order to keep us safe, and they can face significant stress and trauma. This law means that these brave men and women will have greater access to mental health services when they need them.
Fair Compensation for Fort Wayne's 200 Servicemembers
Data the U.S. Department of Defense (DoD) uses to calculate housing allowances could be hurting Guardsmen and Reservists in Fort Wayne. It has come to my attention that the housing allowances received in the area are not in line with the local cost of living. I joined Senator Joe Donnelly and Rep. Jim Banks in urging DoD to increase the military's basic allowance to help cover the cost of living in off-base housing in the Fort Wayne area. We must ensure the more than 200 Hoosier servicemembers & their families living in the area receive the fair compensation they deserve.
Full letter, here.
Mobile Office Hours
This week, members of my staff will be holding Mobile Office Hours in Hancock, Hendricks, and Orange County to help Hoosiers work with federal agencies.
January 17
5:00 - 7:00 PM (EST)
Hancock County Public Library, Community Room A
900 W. McKenzie Road
Greenfield, IN
January 18
9:00 - 11:00 AM (EST)
Avon-Washington Twp Public Library
498 N Avon Ave
Avon, IN 46123
January 18
2:30 - 4:00 PM (EST)
Paoli Public Library
100 W Water St
Paoli, IN 47454
One More Thing Before You Go... Goals for This Year
I recently shared some of my legislative priorities for 2018 with WEVV-TV, including a focus on job growth and improved infrastructure for Hoosiers. Click the image below to watch.