Tomorrow's State of the Union
When President Trump delivers his State of the Union address tomorrow night, it's important to look at the challenges ahead and the accomplishments of the last year. My guest this year is a beneficiary of those accomplishments. I invited Chelsee Hatfield, a bank teller from Windfall, Ind., to be my guest at the State of the Union. Chelsee works at the Tipton branch of First Farmers Bank & Trust, which this month announced raises and bonuses for employees because of the tax reform package approved in December.
In a recent article, the Terre Haute Tribune Star reports, "Chelsee Hatfield plans to use her forthcoming raise and bonus to help pay for classes toward an associate's degree at Indiana Wesleyan University, as well as her children's future college expenses."
Hoosier Students on a Mission
Last week, I had a fun Skype conversation with North White High School students who are learning about our federal government. We discussed a wide range of topics, including legislation they are working on that would create a monument in Washington, D.C. dedicated to President James Garfield. The Monticello Herald Journal reported on the story.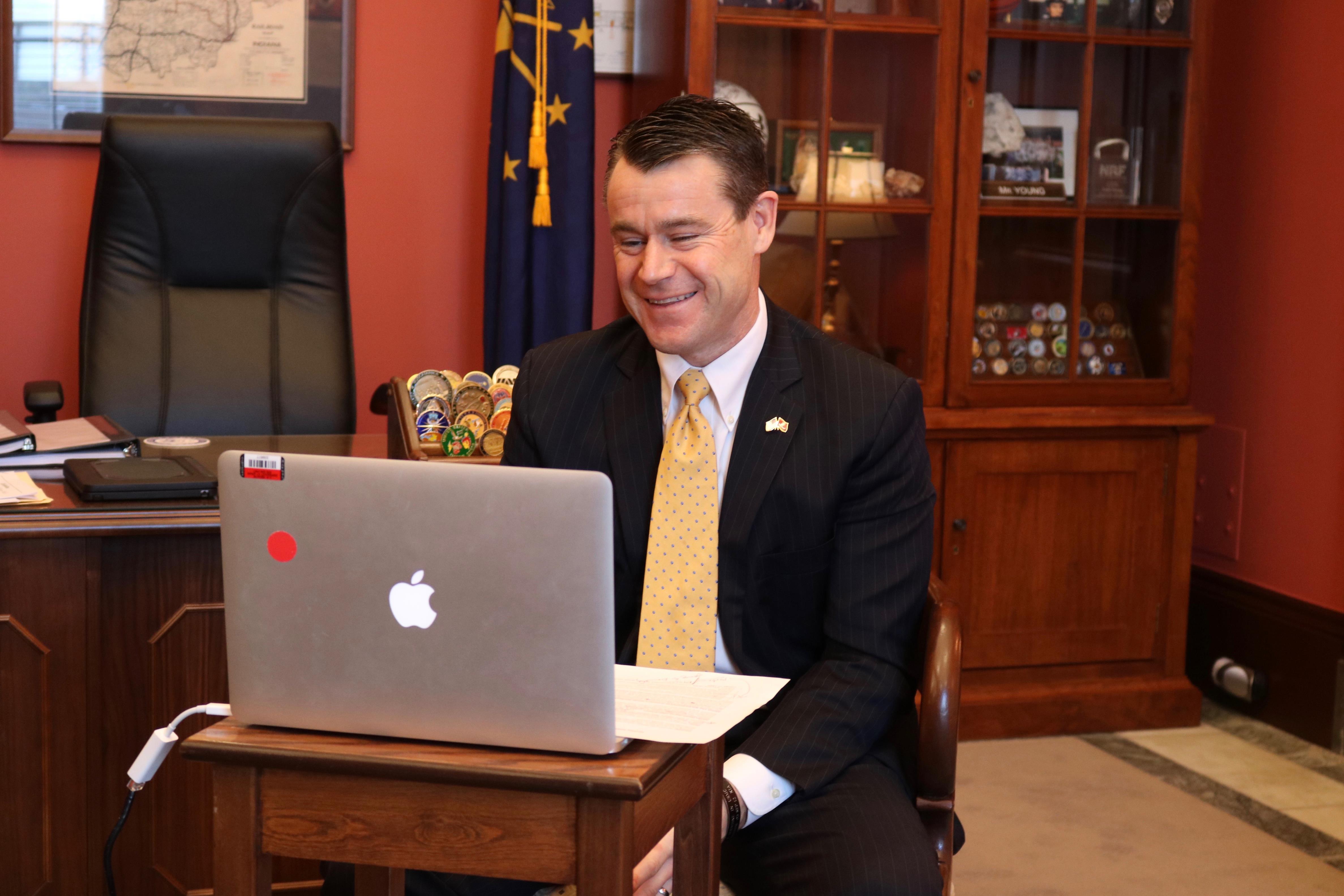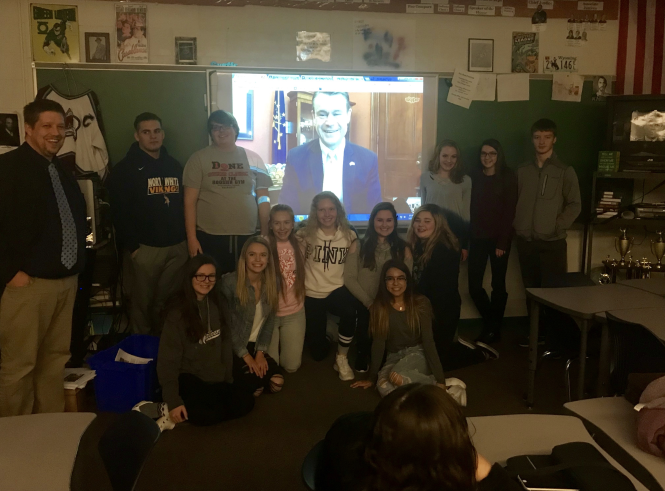 I'm also very proud of Michelle Shen of Indianapolis and Bowen Jing of West Lafayette who have been named Regeneron Science Talent Serach 2018 scholars. You make Indiana proud!
My Vote to Confirm Hoosier HHS Secretary
Last week, I voted to confirm Indiana's Alex Azar as Secretary of U.S. Department of Health and Human Services (HHS).
Alex is the right person to ensure HHS succeeds in its core mission of enhancing and protecting the well-being of Americans. His previous leadership roles at Indianapolis-based Eli Lilly and HHS have prepared him to tackle some of our nation's most pressing healthcare challenges. I look forward to working with Alex to ensure Hoosiers have access to high-quality and affordable care.
I had the privilege of introducing Alex Azar at his confirmation hearing before the Health, Education, Labor, and Pensions Committee in November 2017.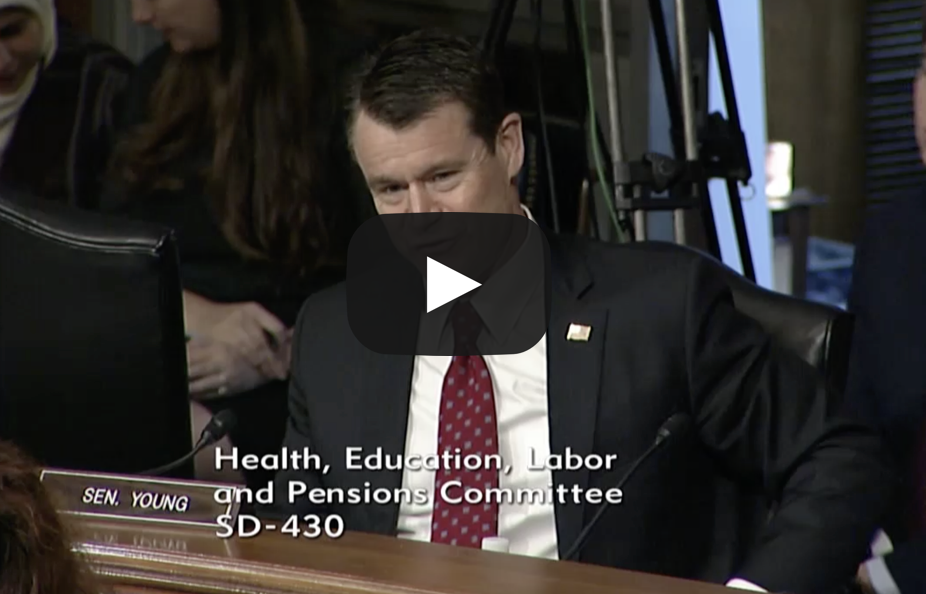 The Yemen Crisis Cannot be Overlooked
I had an important conversation with Fox News' Gillian Turner last week about the world's largest humanitarian crisis in Yemen. With millions of lives relying on urgent assistance, this man-made crisis requires our attention.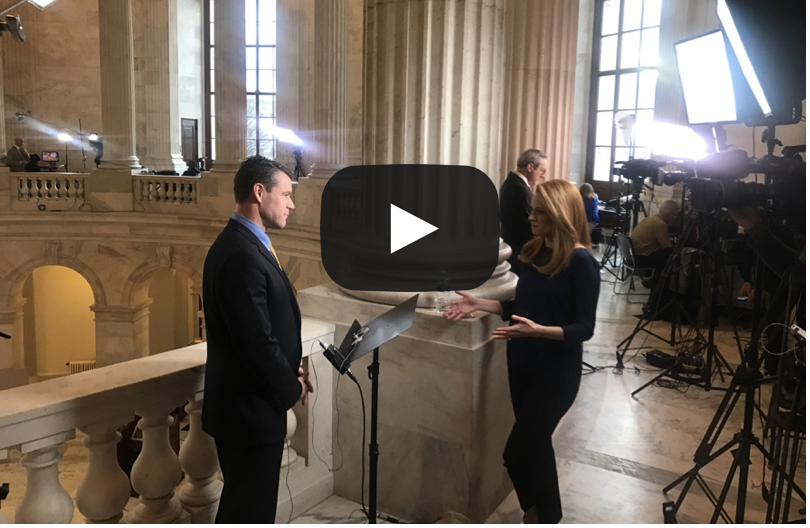 Higher

Education

Innovation
On Thursday, I introduced a bill to reform the the under-utilized and inefficient experimental sites initiative within the Higher Education Act. The experimental sites initiative was first introduced in the mid-1980s. However, a lack of evaluation and transparent data collection has prevented Congress from using information from the experimental sites to make real policy changes. These experiments are a vital part of understanding how to improve student success and reduce onerous regulation within the framework of higher education. My bill, known as the Innovation Zone Act, aims to improve this initiative and promote innovation and access within our higher education system – benefitting Hoosier students today and well into the future.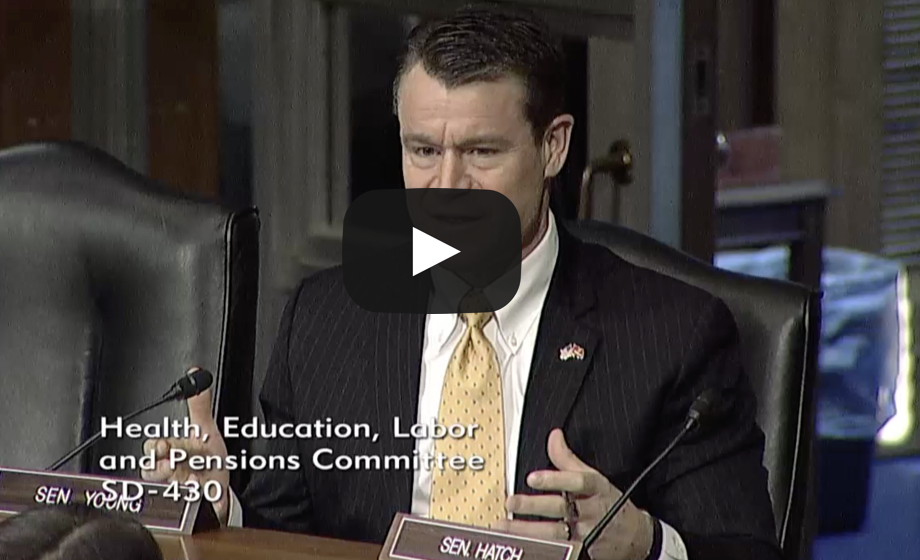 Push for Indy Park
I introduced a bipartisan bill with Senator Joe Donnelly, Congressman André Carson, and Congresswoman Susan W. Brooks to establish Kennedy-King Park in Indianapolis as a National Historic Site within the National Park Service. As our country continues to struggle with issues of race and diversity, it is right and appropriate for Kennedy-King Park to gain this national designation.
Mobile Office Hours
This week, members of my staff will be holding Mobile Office Hours in Decatur, Jennings, Marion, Jefferson, and Johnson counties to help Hoosiers work with federal agencies.
January 31
11:30 - 1:30 p.m.
Greensburg Public Library
1110 E. Main St., Greensburg, IN.

4:00 - 6:00 p.m.
Jennings County Public Library
2375 IN-3, North Vernon, IN.

3:00 – 5:00 p.m.
Shepherd Community Center
4107 E. Washington St., Indianapolis, IN.

February 1
4:00 - 6:00 p.m.
Jefferson County Public Library (Hanover Branch)
273 N. Madison Avenue, Hanover, IN.

11:00 - 1:00 p.m.
Jefferson County Public Library (Madison Branch)
420 West Main Street, Madison, IN.

February 2
11:00 – 1:00 p.m.
Greenwood City Hall
300 S Madison Ave, Greenwood, IN.
Social Media Recap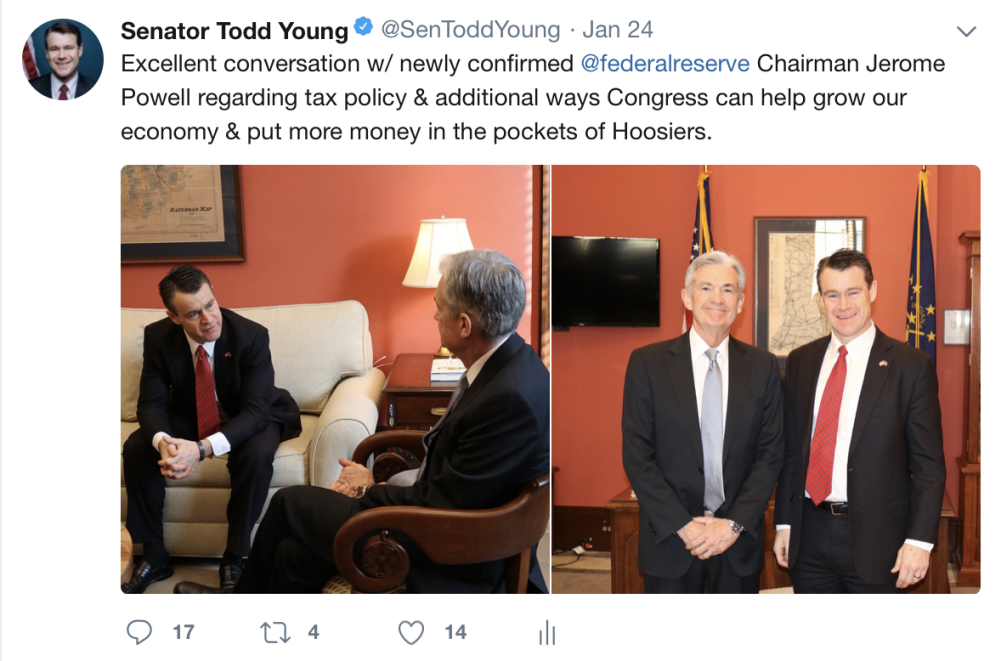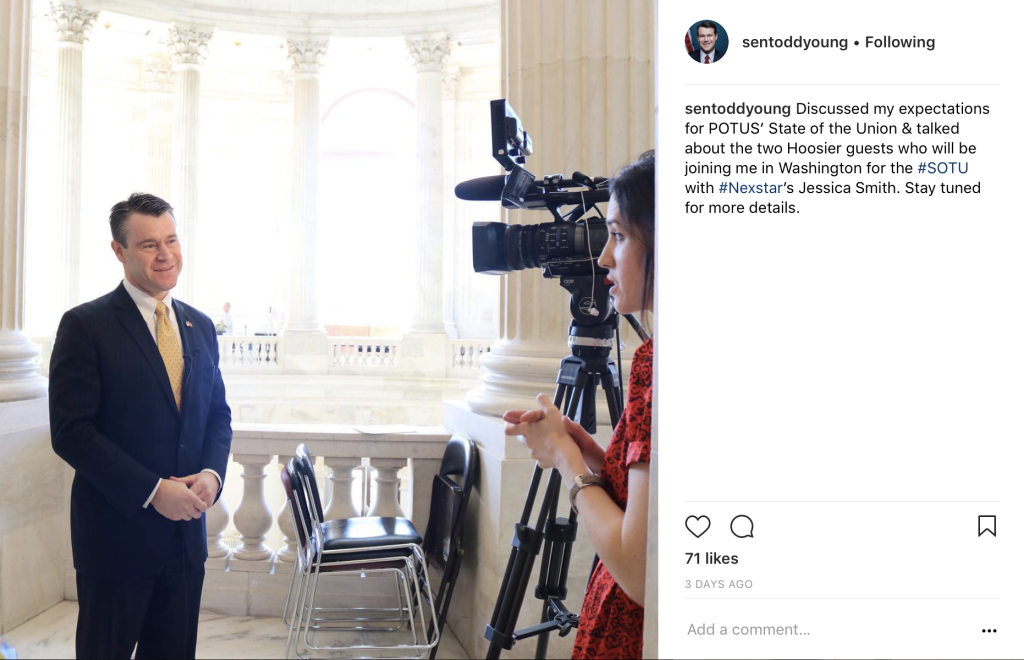 Join me on Facebook, Twitter, and Instagram from regular updates and photos.
One more thing before you go... Good News!
More amazing results from Tax Reform throughout our state of Indiana. FedEx is investing $1.5 billion in its Indianapolis hub and increasing wages. These encouraging stories are good news for Hoosiers and all Americans.