Fellow Illinoisan,
There's been a lot of discussion about immigration policy in America over the past few weeks. As Congress grapples with this challenging issue, I've been leading the ongoing bipartisan negotiations in the Senate to ensure that we find a solution to protect young immigrants — known as Dreamers — who came to the United States as children.
President Trump spoke to Congress this week in the annual State Of The Union Address. One thing missing from his speech was a clear promise to work in good faith with Democrats to find a fair, bipartisan immigration agreement. Instead, he chose to conflate Dreamers with gang members and fan the partisan flames on this difficult issue. We need bipartisan action, not inflammatory talk.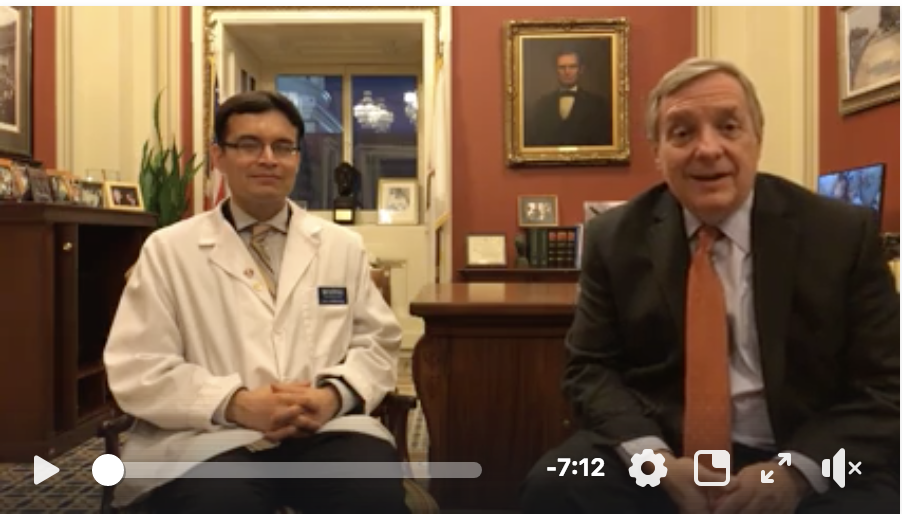 SENATOR DURBIN AND HIS STATE OF THE UNION GUEST CESAR MONTELONGO, A DREAMER STUDYING MEDICINE AT LOYOLA CHICAGO
To all the Dreamers in Illinois and across the country: don't give up the fight. I know that your lives hinge on what we do here in Washington. Bipartisan negotiations continue, and I'm hopeful that Congress can come up with a deal that protects you, strengthens America and gives you an opportunity to be part of our future. We need your voices now more than ever.

Sincerely,
U.S. Senator Dick Durbin