Meet Chelsee and Gene
The President delivered a powerful first State of the Union address last week. I was glad to hear him discuss infrastructure, tax reform, national security and many other Hoosier priorities. I invited two Hoosier guests to the State of the Union who illustrated the positive benefits of tax reform. Chelsee and Gene represent so many Hoosiers working in small towns and agricultural communities who are going to see real benefits from this tax reform package. I'm very proud that they could be at the State of the Union with me.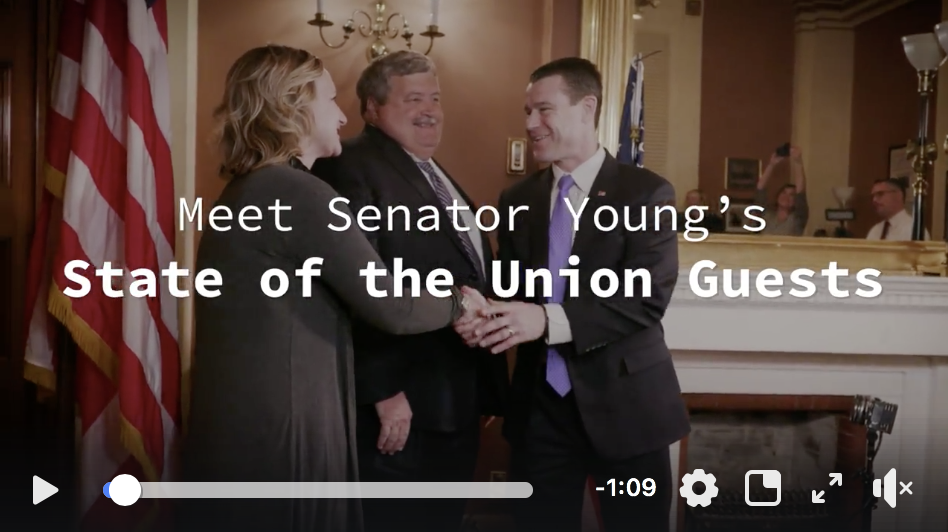 Visiting our Hoosier Guardsman
On Friday, I visited the Indiana National Guard headquarters at Stout Field and met with Major General Courtney Carr. I received a number of updates on the Guard's important activities in Indiana and overseas. We have a responsibility to do everything we can to support and honor our service members and their families, and I will continue to do that in the Senate.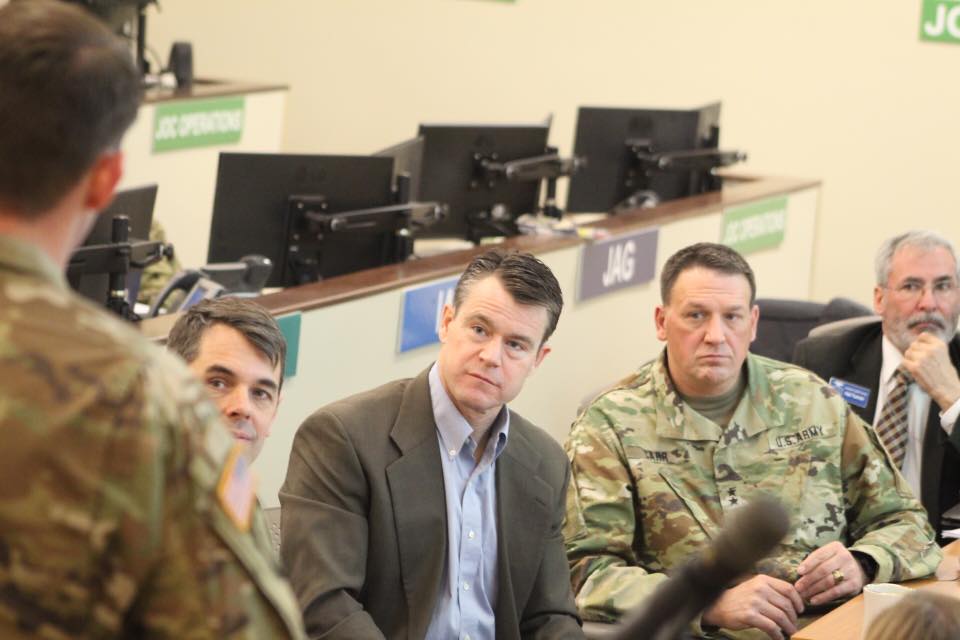 An End to Alzheimer's
Alzheimer's is a devastating disease that affects hundreds of thousands of Hoosier families. That's why I joined a bipartisan group of Senators in calling for greater investment in Alzheimer's research. Finding a way to prevent and effectively treat Alzheimer's will help save lives and save our country billions of dollars.
Mobile Office Hours
This week, members of my staff will be holding Mobile Office Hours in ten Indiana counties to help Hoosiers work with federal agencies.
February 6
11:00 - Noon
City Hall
200 Harned Ave., Washington, IN.

1:00 – 2:00 p.m.
Elnora Town Hall
426 South Odon St., Elnora, IN.

12:00 – 1:00 p.m.
Elkhart Public Library
300 S. 2nd St., Elkhart, IN.

4:00 - 6:00 p.m.
Rushville Public Library
W 3rd St & N Morgan St., Rushville, IN.

10:00 - Noon
Community Alliance of the Far Eastside
8902 E. 38th St., Indianapolis, IN.

9:00 - 10:30 a.m.
Delphi Public Library
222 E. Main St., Delphi, IN.

February 7
3:00 - 5:00 p.m.
Spiceland Town Office
130 E Main St., Spiceland, IN.

February 8
6:00 - 8:00 p.m.
Switzerland County Public Library
205 Ferry St., Vevay, IN.

11:30 - 1:30 p.m.
Tyson Public Library
325 W. Tyson St., Versailles, IN.

9:00 – 11:00 a.m.
Friends of TCPL (Conference Room)
627 South St., Lafayette, IN.

February 12
12:00 – 1:00 p.m.
Oakland City Library
210 S. Main St., Oakland City, IN.

2:00 – 4:00 p.m.
Indianapolis Public Library (Haughville Branch)
2121 W. Michigan St., Indianapolis, IN.
Social Media Recap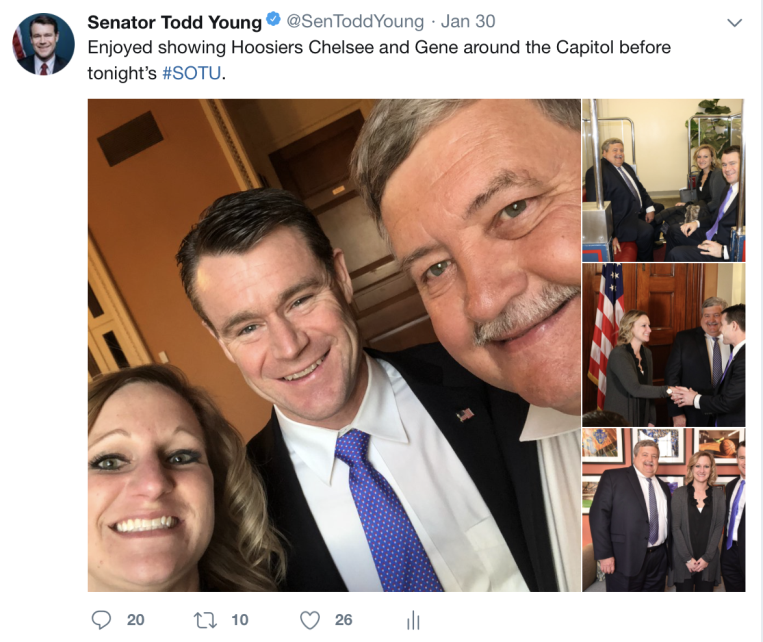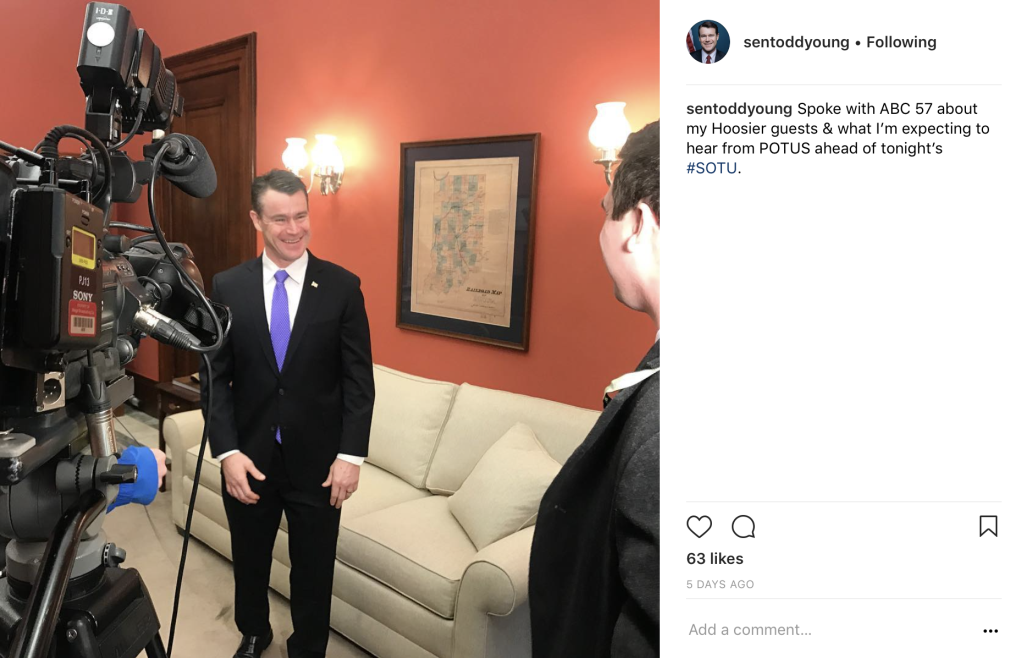 Join me on Facebook, Twitter, and Instagram for regular updates and photos.