Roger,

When candidate Donald J. Trump announced his historic campaign to be President -- and we finally got the President America deserves -- Bikers for Trump hit the road, too!

Now, we're gearing up for the fight to keep our Commander-in-Chief right where he is in 2020 -- doing the job only he can do to Make America Great Again.

To ensure we're making the biggest possible impact -- we've been blessed with a fantastic new mobile command center as we travel around the country to support our President and his Candidates! But our new command center is SO BIG that it's killing our small-haul pick up! We need a big rig to haul it from sea to shining sea, and this is where we need YOUR help!



Want to show the country that you ride with us as a true supporter of President Trump to Make America Great Again?

You can do that RIGHT NOW by making a generous monthly contribution of $25, $50, $75, $100 or even more, and we'll place a CUSTOM Bikers for Trump sticker with YOUR name on it right on the command center so at every rally for President Trump, Americans will know YOU helped make it possible!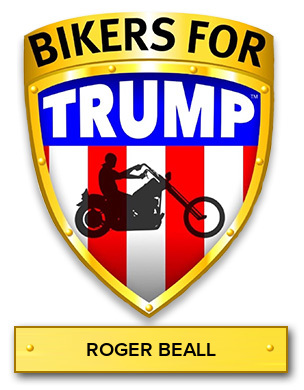 Thank you, Roger -- our incredible trailer is waiting to hit the road - please help us get it rolling with your Bikers for Trump support today!

Sincerely,

Chris Cox
Bikers for Trump

P.S. -- Roger, here's your chance to make a difference for Bikers for Trump and a 2020 Triumph for President Trump! Help us get on the road -- make a BIG rig contribution now!